Scenic Spot 6. Galmae Gureungsan Jarak-gil (Barrier-Free Nanum-gil)
6
Galmae
Gureungsan
Jarak-gil
Galmae Gureungsan Jarak-gil (Barrier-Free Nanum-gil) is a barrier-free trail that stretches 1.4 kilometers.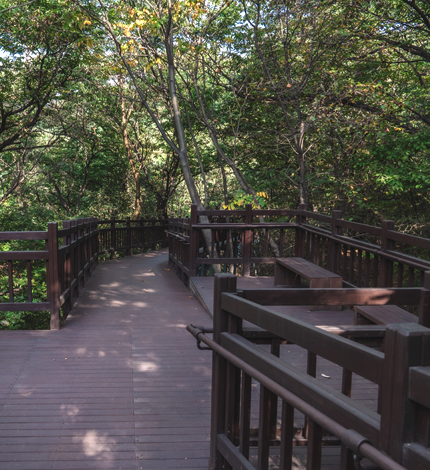 Anyone can enjoy nature by walking through the trails here.
Wood decks were installed and the trails were paved and repaired for barrier-free hiking.
In addition, you can find many rest areas for hands-on programs and other amenities.